New Student House




CT Light Concept

:

Urban Flipper

Urban Flipper, by the French company CT Light Concept, turns the New Student House into a giant pinball game. The game ball travels along the decorative forms of the building, changing direction as it hits windows, balconies and columns. One viewer at a time can operate the game onsite, in front of the installation. The piece naturally includes all the appropriate game sounds! The interactive work was seen for the first time in the 2011 Fête des Lumières in Lyons, France.

In collaboration with Finland's Slot Machine Association RAY. Supported by the French Institute in Finland.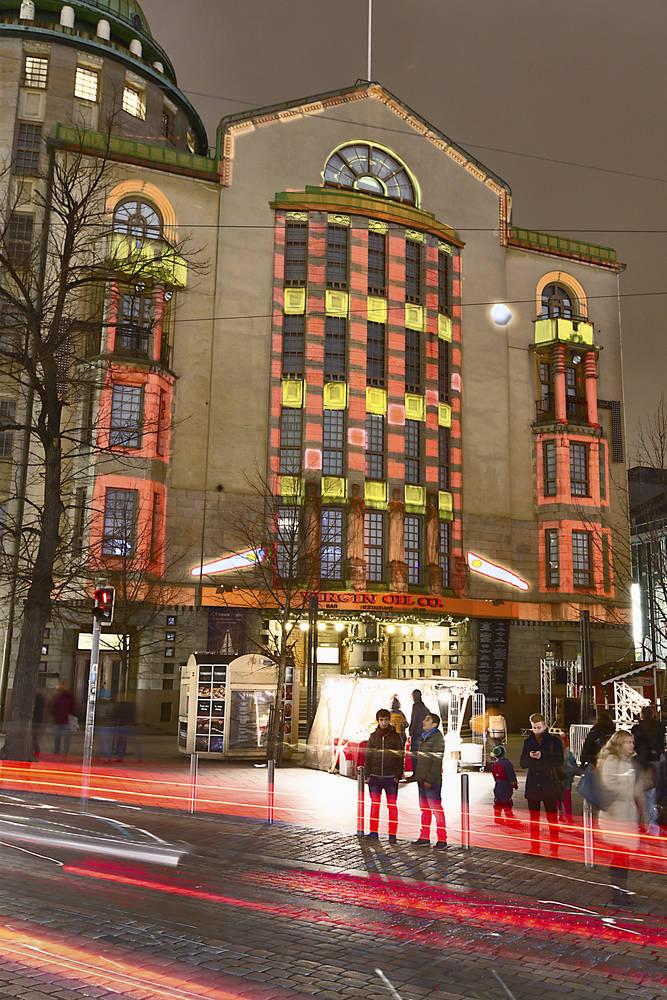 Performance time: Daily from 5 pm to 10 pm
CT Light Concept is a Lyons-based company run by Thibaut Berbezier and Carol Martin, specialising in light design and show and stage lighting. Interactivity is a central aspect of their work: the audience can often participate in installations using smartphones or game controllers.