National Museum of Finland




Philipp Artus

:

Snailtrail

Snailtrail is a laser light installation by the German artist Philipp Artus. Drawn on to the surface of phosphorescent material, the work creates a glowing trace that gradually fades. To follow the progress of the work, the viewer must trail behind the "snail" on the cylindrical surface.

The work was inspired by the exponential growth taking place in the history of humanity. Currently it is exemplified by the explosion in the quantity of information on the internet. Snailtrail was seen previously at the Frankfurt Luminale light event in 2012, among others.

Entry to the courtyards of the National Museum is from Museokatu, through gates behind the building.

A video version of the installation can be seen at the café of the National Museum daily from 5 to 10 pm.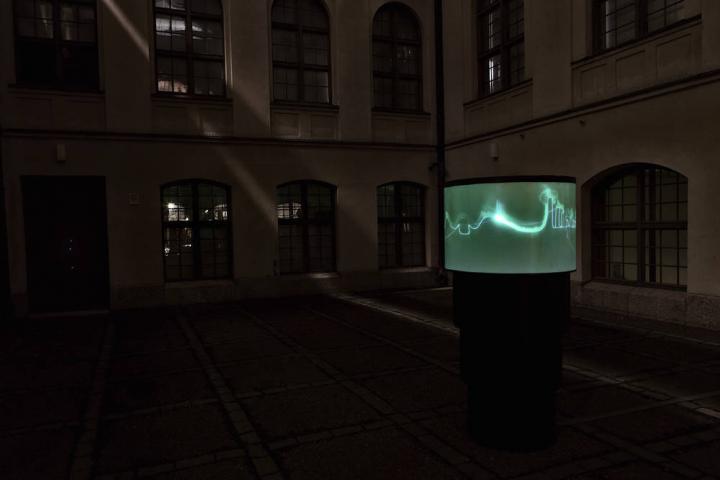 Performance time: Daily from 5 pm to 10 pm
Philipp Artus has studied art, animation and music theory in France and Portugal, and graduated from the Academy of Media Arts in Cologne, Germany. His works combine motion, image and sound. He creates audiovisual experiences that bring together playfulness and minimalism, timeless themes and modern observations, speed and silence. Artus has exhibited works in several museums, galleries and festivals around the world.