Senate Square




Agatha Ruiz de la Prada & D-Facto

:

Corazón

Corazón, by the Spanish fashion designer Agatha Ruiz de la Prada in collaboration with the production and design company D-Facto, consists of a huge heart placed at the top of the steps of Helsinki Cathedral, beating in countless colours to powerful, specially composed music. The Cathedral backdrop, with its own lighting, merges into the installation. The duration of the piece is approximately five minutes. The installation was previously seen in the 2012 Fête des Lumières in Lyons, France.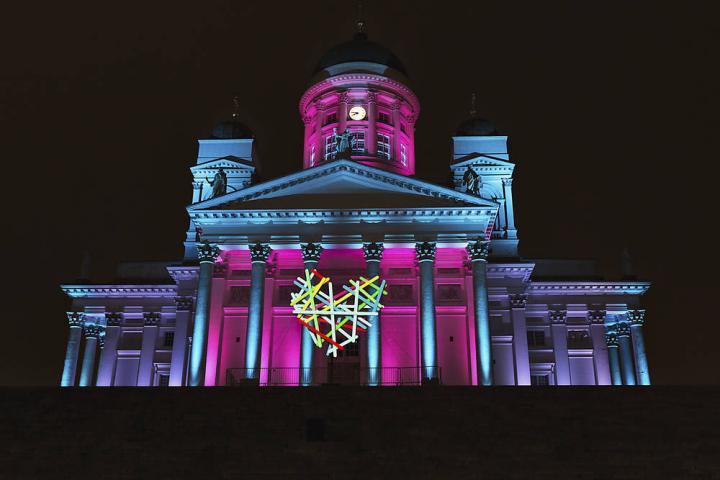 Performance time: Daily from 5 pm to 10 pm
The Madrid-born artist Agatha Ruiz de la Prada is one of Spain's most celebrated fashion designers and cultural figures. Corazón is typical de la Prada, with love and happiness being two of the main themes in her internationally renowned, colourful and graphic fashion designs. The designer launched her first collection in 1981, and since then has been an active figure in the Spanish art and culture scene.
D-Facto is a production and design agency from Lyons that has realised numerous international large-scale projects for light festivals and other urban events.