Kansalaistori




Fire Circus Walkea

:

360

360 is a study of the visual nature and beauty of fire, exploring the strong feelings that fire arouses in all of us. The performance combines the worlds of dance and fire circus. The performers carry out masterful moves with burning poles, ropes and hoops. 360 goes beyond the two-dimensionality of fire art, taking place on a round stage that can be viewed from all directions. The 25-minute performance will take place daily at 6 pm and 7:30 pm.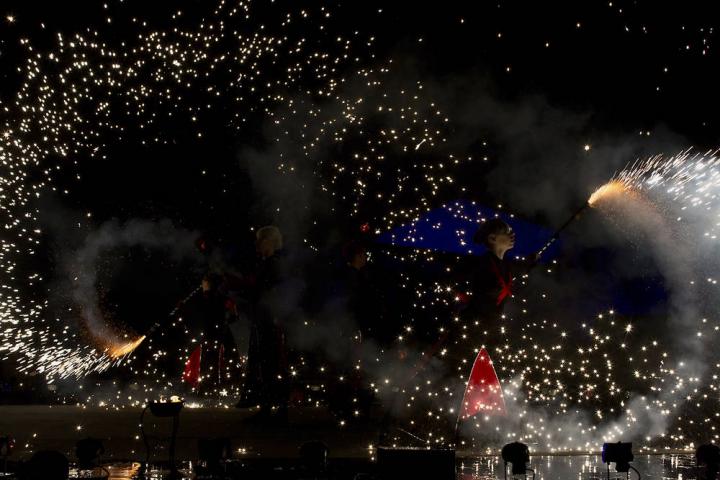 Performance time: Daily 6 pm and 7.30 pm
Fire Circus Walkea is an ensemble managed by fire artist and choreographer Antti Suniala, whose intention is to modernise the field of fire art and bring it closer to the world of contemporary circus. Walkea has hosted top international fire artists and dancers; this year the show includes Aušra Degutytė, Aistė Krasauskaitė, Ugnė Motekūnaitė and Jovita Aukštakalnytė from the Lithuanian Studio Fire Circle. Fire Circus Walkea previously took part in Lux Helsinki in 2011 and 2012.
Antti Suniala studied circus performing at the Arts Academy at Turku University of Applied Sciences, and at the China Beijing International Art School. He won the Finnish Artist Association Entertainer of the Year award in 2010, and an art award from his home town of Järvenpää in 2011. Suniala lives and practises his art in Berlin.