City-centre tram tracks




Riikka Karjalainen & Alexander Salvesen

:

Lux Ratikka

Light is on rails again, with the return of the Lux Ratikka tram from 2013 Lux Helsinki. A tram has been transformed into a moving light installation that travels along city-centre rails during the festival, daily between 5 pm and 10 pm. The tram can't take on passengers.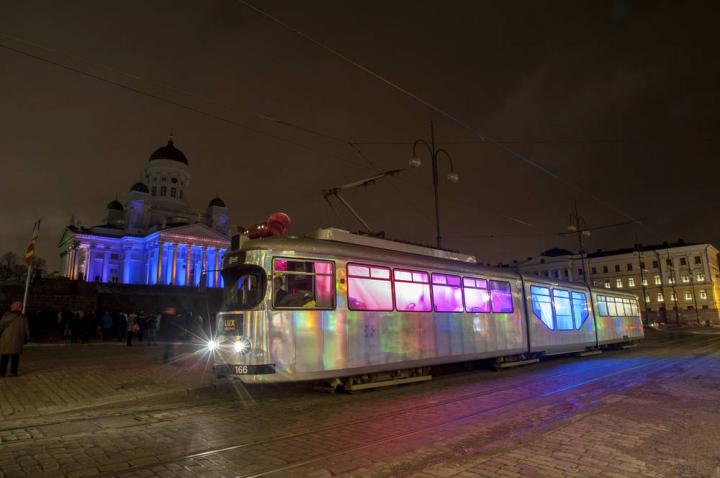 Performance time: Daily from 5 pm to 10 pm
The installation uses programmable LED floodlights intended for theatre use. Thanks to their energy efficiency, the whole piece uses less than 3,000 watts of electricity. Traffic safety has been taken into account in the design. The work is designed and realised by the Theatre Academy of the University of the Arts Helsinki lighting design students Riikka Karjalainen and Alexander Salvesen.