National Museum of Finland




Jari Haanperä

:

FYR

FYR is a homage to lighthouse beacons – fires and signals that light the way for night-time travellers. The installation comprises more than two hundred storm lanterns and light bulbs. FYR is a lighthouse that shines slivers of light on to the walls of the National Museum's courtyard. An earlier version of this installation was seen in a Berlin-based joint exhibition space of SUOMESTA Gallery and the Freies Museum Berlin.

Entry to the courtyards of the National Museum is from Museokatu, through gates behind the building.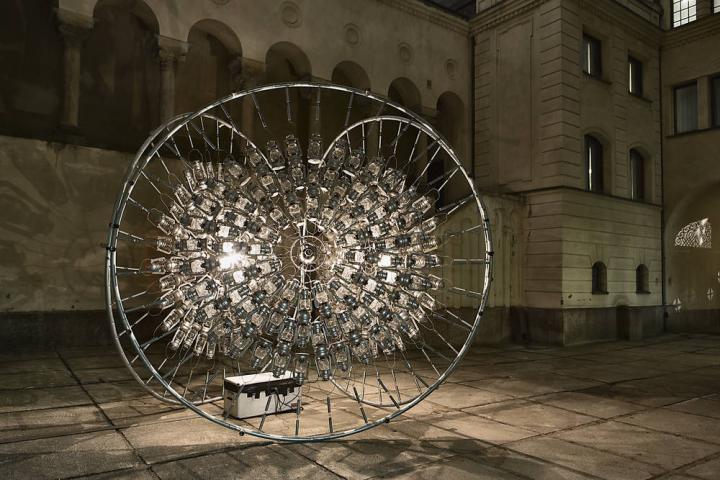 Performance time: Daily from 5 pm to 10 pm
The light and video artist Jari Haanperä, who now resides in Berlin, is known for his matrix-like light installations which often make use of various lenses and kinesis. His installations are moving pictures without film. The artist combines simple display methods and low-tech methods with electric light, acoustic, electronic and digital sound, motorised movement, optics and objects.